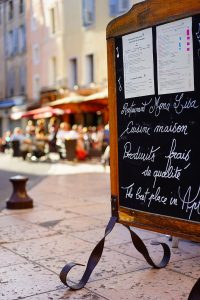 The list is endless when it comes to choosing what to put in a cafe menu. The general guideline is to go with something that is simple to prepare so that people do not spend too much time waiting in line. It should also be easy to reheat, as most people carry their foods to either eat at their destinations or at a later time.
Coming Up With the Menu
The first thing that cafes should look into is what the locals like to eat. The food should resonate with them. Most cafes in New Zealand serve coffee and tea with baked goods. The owners should be familiar with their business competition and what they have on their menus. This makes it easier to either tweak their own or come up with something completely different.
The trend these days is to have both physical and digital menus. It is also advisable that the menu is changed regularly to factor in foods that are on the season, and the ones that have been upgraded.
More importantly, the chef who is cooking the food on the menu should be well experienced and trained to deliver the best.
---